I provide many treatments that are effective and provide excellent results for many skin conditions! There are many ways to get to your end goal. We build your individual skin care program considering natural cell turnover, down time, comfort level, internal triggers and at home care. Let's put together a plan for you.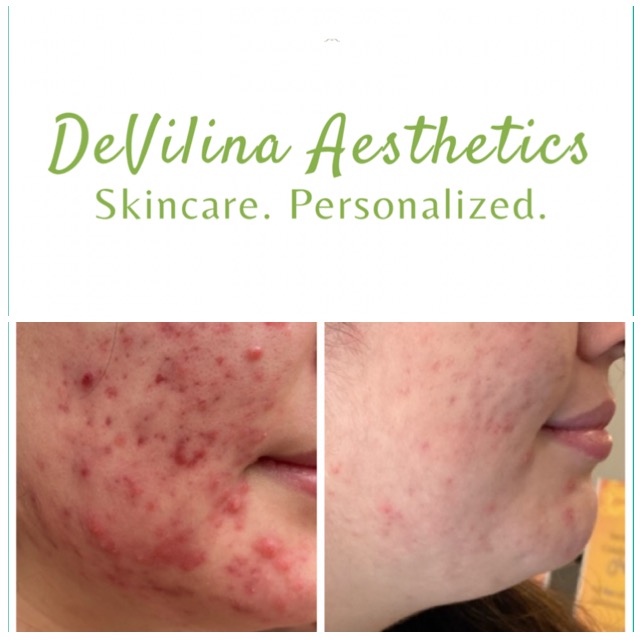 Acne Treatments: Require a customized treatment plan including home care. There is a period where your skin may get worse before it gets better.
6/22-8/23: To achieve the results above we had to address PCOS and allergy triggers. Coming in she was under the care of a doctor and was on medication which caused her skin to be very dry and hardened. She was very consistent with her home skin care routine, gut health, medications and appointments. Facials, Celluma, micro-dermabrasion, peels and micro-needling were used in treatments.
Hyperpigmentation/Melasma:
10/22-10/23 5 treatments for Melasma: Facials including micro-dermabrasion and peels.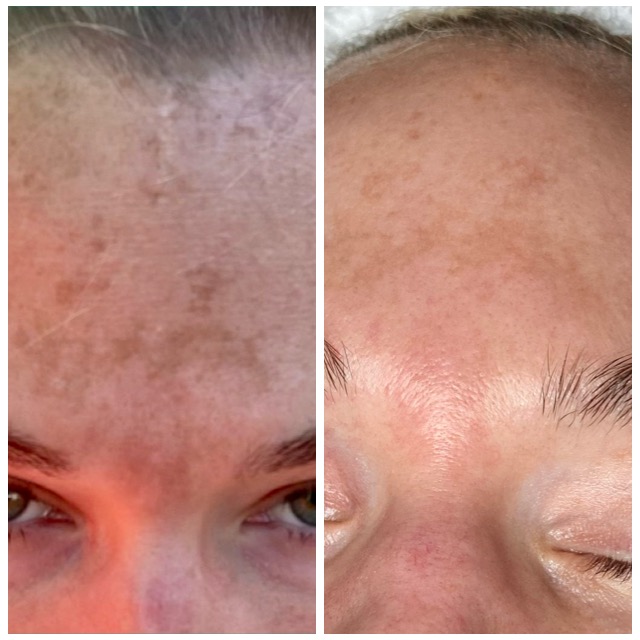 Skin Sheek Thermolysis: 1 treatment for Hyperpigmentation.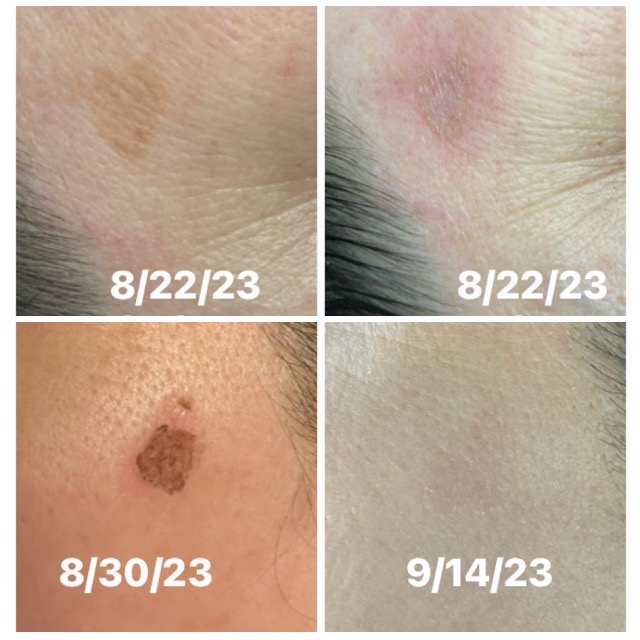 Skin Sheek Thermolysis: 2 treatments for milia on lash line.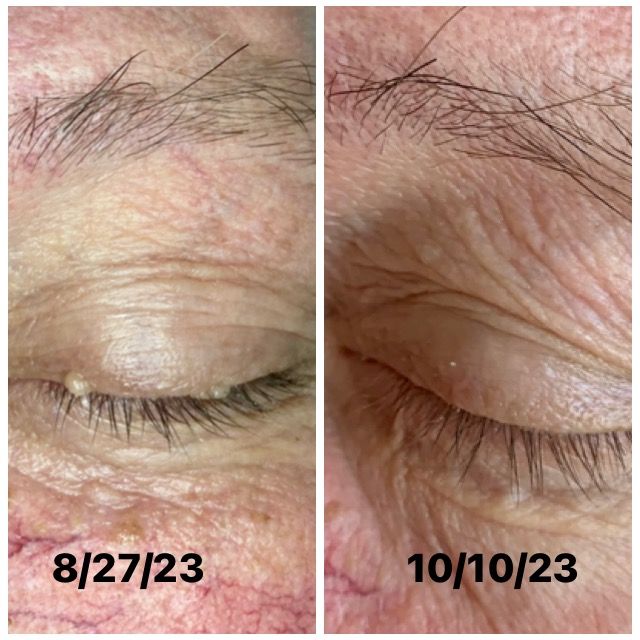 Celluma Light Therapy: 8/23-9/23 (2) Signature Facials (4) 30 min Celluma treatments.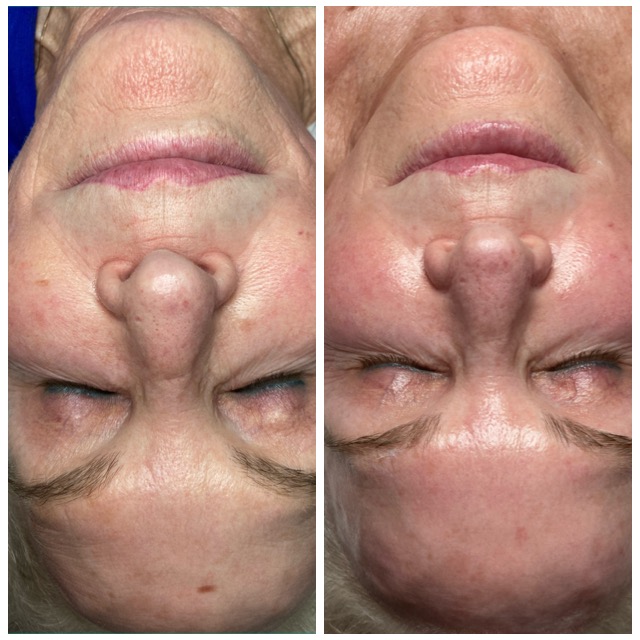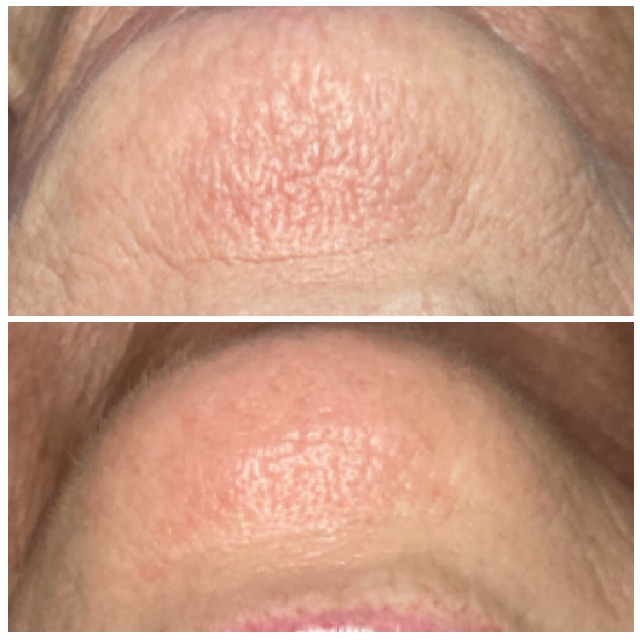 Celluma Light Therapy: Before was 3 months post her last scalp injections. We followed up with (14) 30 min Celluma treatments and saw a significant difference
.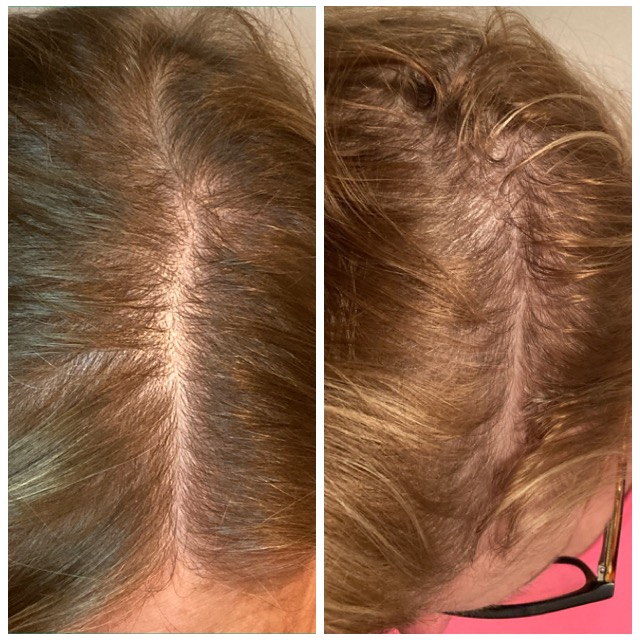 Celluma Light Therapy: For healing, inflammation and pain.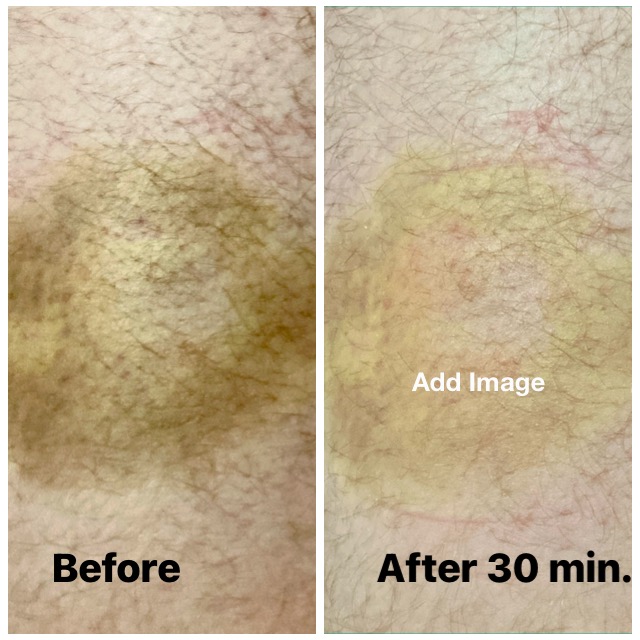 1 Signature facial: Sometimes you just need a little exfoliation, circulation and hydration. No modalities used but focus was on hydration and brightening. Will definitely be addressing the hyperpigmented spots.